Previously, from a global outlook, industry experts have shared with Project Anime their insights of 2021 and predictions of the year ahead. It is expected that a few trends such as the diversifying fanbase and global production will persist, while new movements, including new players and new technology, are potentially emerging on the horizon.
Now let's dial the focus down and zoom in closer to the U.S. audience. Following up on the first article in the U.S. Manga and Anime Landscape series, we would like to take stock of leading content in 2021, thanks to proprietary data provided by The NPD Group (NPD BookScan™ and Subscription Video Track for physical manga sales and anime streaming by Hours Watched, respectively). A summary list is available at the end of this article.
Based on NPD BookScan™, Demon Slayer: Kimetsu No Yaiba was the bestselling manga series of the year. Although the final manga volume was published in August 2021, the popularity of the anime adaptation, in addition to the current manga shortage, signals that its streak will likely sustain well into 2022. In fact, its first season (26 episodes) was the most watched anime season on Netflix. Picking up where the record-breaking movie Demon Slayer: Mugen Train left off, its Entertainment District Arc has reached an end, and is available for streaming on Crunchyroll, Funimation and Hulu. A teaser of Swordsmith Village Arc, the next part of the story, has left fans longing for more.
The most sold manga title of 2021, however, was the first volume of Attack on Titan, first published in the U.S. almost 10 years ago. This accomplishment was a possible combination of many who decided to start their physical book collection as the manga series concluded its enthralling journey in 2021, as well as new fans that discovered the franchise and eagerly began reading the manga out of anticipation. The highly acclaimed fourth and final season of its anime adaption has resumed and will likely keep bolstering interest in the manga this year.
As much as well-established top series, such as Demon Slayer: Kimetsu No Yaiba and Attack on Titan, can represent a substantial proportion of print sales, new manga are essential to keep readers engaged and returning to the genre. Among the exciting fresh releases of 2021, the manhwa Solo Leveling stood out with only the 3 volumes published. The serialized webtoon has been entertaining fans online since 2018, but clearly, holding physical books and turning the pages still feel different and special. A game and a drama for Solo Leveling were reportedly in the works, and rumors of an anime adaptation have recently surfaced. While the anime is not officially confirmed yet as of the time of this article, fans of the series can count on its upcoming original soundtrack by the group The Boyz, set for March 2nd. Perhaps 2022 will be a landmark year for the breakthrough of Korean manhwa and webcomics in anime.
On the streaming screen, The NPD Group's Subscription Video Track gave us a glimpse into the anime viewers on Netflix and Hulu, 2 of the most popular platforms in America. We previously pinpointed that the first season of Demon Slayer: Kimetsu No Yaiba has the highest Hours Watched among anime seasons available on Netflix in 2021. On Hulu, the most popular anime season was Dragon Ball Super. While its long run of 131 episodes (compared to the typical 13- or 26-episode anime season) certainly pumped up the viewership number, the exhilarating 2015 series has undeniably brought the iconic franchise back to the fandom. A new movie, titled Dragon Ball Super: SUPER HERO, is slated to premiere this April in Japan. Although a North America release date has not been announced, fans are surely keen on immersing in the electrifying action sequences in theater.
Among anime movies, there was no considerable change in viewership ranking since we last examined this category in the first 3 quarters of 2021. Overall last year, the top movies by Hours Watched on Netflix and Hulu remained to be the new release New Gods: Nezha Reborn and the subtitled version of Akira (1988), respectively. The former, which was a 3D animated modern take on a character from the Chinese novel The Investiture of the God, had a strong week-long opening earlier in the year (April), and then continued to generate steady viewership throughout the year. Meanwhile, the classic cyberpunk movie Akira again proved its enduring impact on anime fans and shown that easily accessible older titles can become new again for first-time viewers.
Similar to manga, there were a lot of impressive anime series releases in 2021. On Netflix, the most watched new** anime premiering last year was season 1 of the horror-mystery High-Rise Invasion. Centering around the 16-year-old girl Yuri Honjo's quest for survival and escape from the world surrounded by sky-scrappers and overran by masked hostile forces, the series opened to somewhat mixed reception.
Another notable new isekai last year was the first season of Mushoku Tensei: Jobless Reincarnation, which had the most Hours Watched on Hulu among new** anime titles. The first part of season 1 was released weekly from January to March, and the second one ran from October to December to an even stronger viewership than the first. The story followed a man starting life again in a magical world as a baby while retaining all his previous life's memories and knowledge. There is reportedly no official confirmation of a sequel, although 2 subsequent seasons are rumored to already be in production.
In general, 2021 has continued to mark a meaningful year for manga and anime. Manga book sales continued its growth streak and went up more than $250 million (based on MSRP US dollar sales) from 2020, according to The NPD Group/ NPD BookScan™ data. Monthly anime streaming on both Netflix and Hulu has slowed down from the lockdown's peaks but remained strong (The NPD Group / Subscription Video Track). We can expect the anime streaming war to intensify for production resources, content rights, and viewers' attention. Given the state of the market, we should also have confidence in the increasingly seamless access to content for fans, which could be shorter wait time from overseas releases, wider anime movie selection and showings in theater, an easing manga print shortage, or new entertainment formats powered by cutting-edge technologies.
On the other hand, will the return of fans to physical events and other in-person activities mean attention diverted from manga and anime binge? Event organizers and the industry will surely need to keep in mind the evolving interests and expectations of the growing and diversifying fanbase when planning the next moves. What do you reckon for the American audience, events, and industry this year? What do you think will be the movements defining the U.S. manga and anime landscape in the upcoming months?
U.S.'s best of 2021 summary:
By print unit sales (Source: The NPD Group / NPD BookScan™)
Bestselling manga series: Demon Slayer: Kimetsu No Yaiba (Koyoharu Gotouge)
Bestselling manga volume: Attack on Titan, volume 1 (Hajime Isayama)
Bestselling new manga series*: Solo Leveling (Chugong)
By Hour Watched (Source: The NPD Group / Subscription Video Track)
Most watched anime season:

Demon Slayer: Kimetsu No Yaiba, season 1 (Ufotable)on Netflix

Dragon Ball Super (Toei Animation)on Hulu

Most watched anime movie:

New Gods: Nezha Reborn (Light Chaser Animation Studios)on Netflix

Akira, subtitled version (Tokyo Movie Shinsha, now TMS Entertainment) on Hulu

Most watched new anime series**:

High-Rise Invasion, season 1 (Zero-G)on Netflix

Mushoku Tensei: Jobless Reincarnation, season 1 (Studio Bind) on Hulu
Note: (*) New manga series are considered as those with the first print volume published in 2021.
(**) New anime series are considered as those which the first season premiered on the respective streaming platform in 2021, as tracked by SPJA.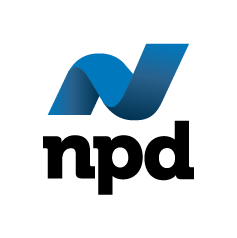 NPD BookScan™ is the gold standard in POS tracking for the US publishing market, covering approximately 85% of all the print books sold in the US with trend data back to 2004.
NPD's Subscription Video Track provides title-level insights about the movies and TV content U.S. audience are watching on Subscription-Video-on-Demand platforms. Hours Watched is defined as "the amount of time the content was watched in hours during the reporting period".
Previously, from a global outlook, industry experts have shared with Project Anime their insights of 2021 and predictions of the year ahead. It is expected that a few trends such as the diversifying fanbase and global production will persist, while new movements, including new players and new technology, are potentially emerging on the horizon. Now let's dial the focus down and zoom in closer to the U.S. audience. Following up on the first article in the U.S. Manga and Anime Landscape