In 2019, Project Anime focused on the partnerships between Japanese content professionals and the Hollywood film industry. At the Tokyo conferences, Legendary Entertainment and SUNRISE announced its plans for a live-action Gundam film. In addition, Project Anime also released its first White Paper on the state of the manga market, authored by Dallas Middaugh of Nonlinear World.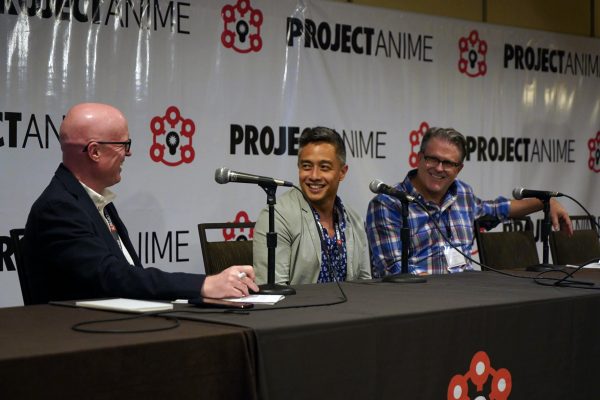 Tokyo
March 22, 2019 at The Landmark Square
Matt Schley hosts a conversation with Ken Iyadomi of SUNRISE and Robert Napton of Legendary Pictures about the two companies' collaboration on the upcoming Gundam movie.
Keynote session covered on Anime News Network!
Topics:
Guest Acquisition and Handling
How to Market Japanese IP at U.S. Conventions
360 Anime: How U.S. Companies are Handling a Lot More Than Just Streaming Rights
Los Angeles
July 2 – 3, 2019 at The Westin Bonaventure Hotel & Suites
Elie Dekel has been involved with some of the most influential and well known Japanese properties in the world, including Godzilla and Power Rangers. Dallas Middaugh talks with him about his many interesting experiences and behind-the-scenes stories.
Keynote session covered on Below The Line News!
Topics:
Where Hollywood Meets Anime

How to Pitch to Japan
Adapting Japanese Properties for a Western Audience
The Role of the Independent Producer
Creative Differences: When East Meets West
Anime Movies in Japan

The Growth of Anime Events

Sponsorships and Advertisements for Events
Working with Japan: Assets and Guest Relations
Fashion Programming for Japanese Culture Events
Esports and the the Importance of Telling A Good Story
Anime Cons in the #MeToo Era
Crisis Center: Preparing for the Unexpected
Acquiring and Funding Concerts
Bootlegs and How to Deal with Them
Social Media Management & Community Management