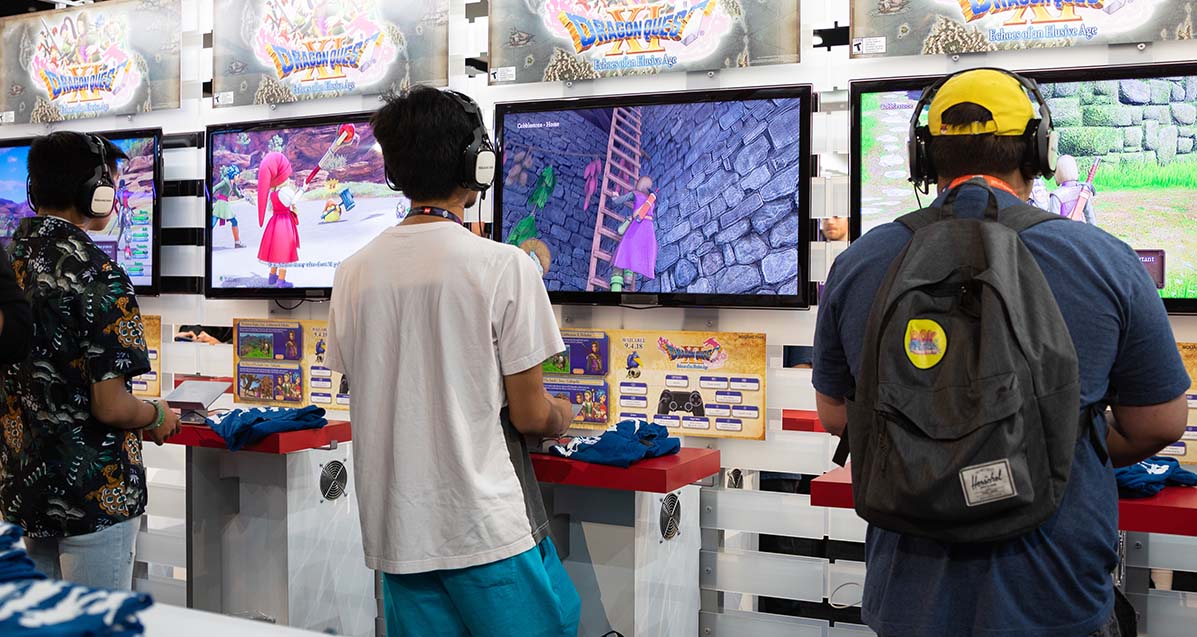 Pushing the Right Buttons: Anime Viewers as Core Gamers
Anime Viewers are core gamers, a passion that is particularly pronounced among (but not limited to) Japanese IPs. The intersection of anime and video games offers powerful opportunities for everything from live event programming to game development. Anime Viewers invest heavily into a beloved hobby that frequently intersects with, and goes beyond, their love of anime.
Anime Viewers are far more likely to play video games (Anime Viewers are approximately 1.5x more likely to be weekly PC/Console gamers than Non-Viewers), watch game-related streams/video, and spend more on gaming than Non-Viewers. Anime Viewers play most game genres more than Non-Viewers. But the over-index is especially high for JRPGs, Visual Novels / Dating Sims, Battle Card Games, MOBAs, and Interactive Story games (2-3x more likely to play these genres compared to Non-Viewers).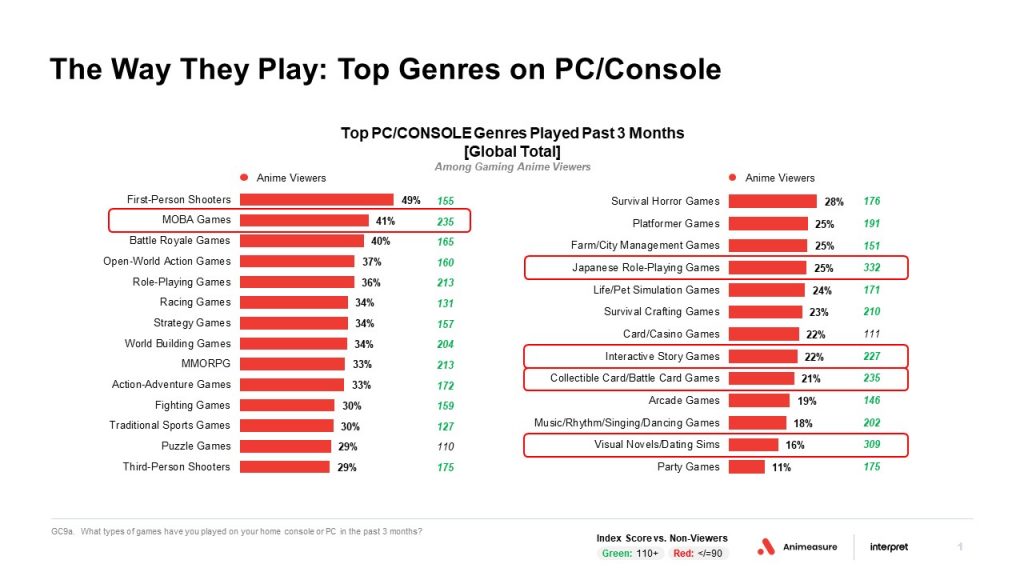 This will come as little surprise to those familiar with anime's longstanding "Media Mix" strategy in which beloved characters live across multiple mediums such as both anime and video games. In many ways, these nearly medium agnostic, beloved characters are at the heart of anime's appeal.
However, there is also a strong overlap among Anime Viewers and game genres that are not so clearly linked to anime – genres such as First-Person Shooters, MOBA games, and Battle Royales. These types of games, all with strong esports scenes, suggest that there are opportunities to compellingly appeal to Anime Viewers beyond anime. In other words, an anime fan convention could serve Anime Viewers with a programming slate that is not exclusively centered around anime-styled video game titles, but that also includes other types of games known to be appealing to this audience.
What has your experience been with the intersection of video games and anime fandom? What are some of the challenges and opportunities that this intersection presents?