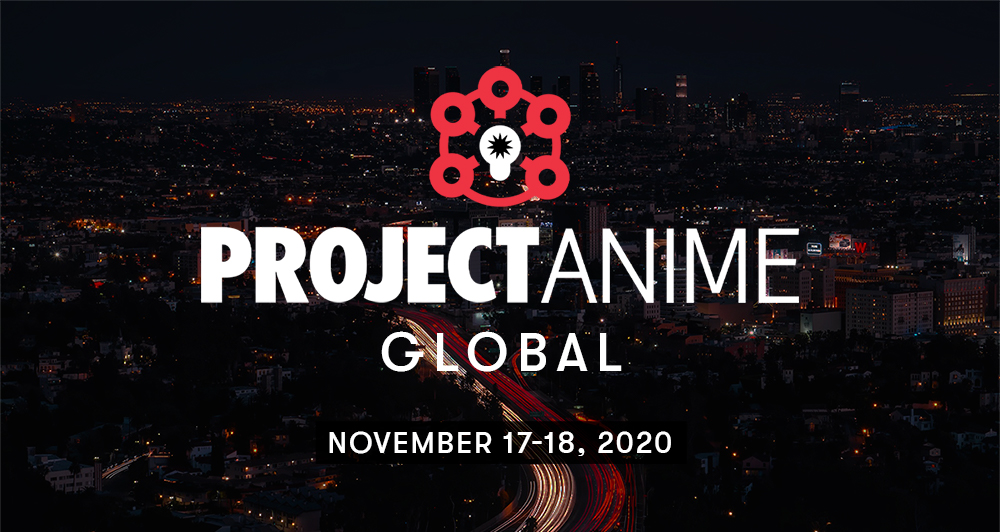 [Press Release] Project Anime Holds First-Ever Virtual Event November 17 & 18
Conference fosters education and international growth of anime and events
Santa Ana, Calif. (October 29, 2020) – THE SOCIETY FOR THE PROMOTION OF JAPANESE ANIMATION (SPJA) is thrilled to announce Project Anime: Global 2020, a virtual experience. With the ever-growing worldwide interest in Japanese pop culture, the business conference helps educate, inspire, and support event organizers and global entertainment companies as they navigate the nuances of the industry. The event will take place virtually on November 17 & 18 and be accessible from anywhere in the world in both live and on-demand formats.
This year, the conference's theme, "Evolving with the Events Industry", will address today's everchanging landscape of global anime and manga markets, and their related events. As the industry changes rapidly in response to current affairs, events and businesses have been compelled to quickly adapt, accordingly; this has given rise to new uncharted ventures and opportunities, including virtual/hybrid events and unique digital engagements. Project Anime: Global 2020 invites event organizers and business professionals to join industry leaders for engaging discussions on how to navigate these changes and shape the future of the industry.
"We're thrilled to extend Project Anime to business professionals and event organizers from around the world as an innovative virtual event," noted Ray Chiang, President and CEO, SPJA. "Our industry has had to quickly pivot and evolve this year and we are excited to hear from our diverse line-up of speakers as they share their learnings, thoughts and strategies."
"Our industry is teeming with talented people and Project Anime is a terrific platform to connect event organizers, entertainment companies and Japanese IP holders. Doing so in a virtual format gives us an opportunity to reach so many more people who in years past perhaps could not attend in-person – we're really excited to bring this group together," added Azusa Matsuda, Sr. Director of Business Development, SPJA.
Project Anime: Global 2020 will feature 20+ panels and networking opportunities, as well as downloadable reports and resources. Topics will include:
Unpacking the Fan Machine with Kristen Mclean, NPD Entertainment
Effectively Marketing to the Esports Community
Examining Insurance and Venue Needs in a Post-Covid-19 Era
Communicating with Japanese: Bridging the Cultural Gap
Anime & Esports Research Presentations by Interpret
Making the Most of a Virtual Panel
Introduction to Grant Writing
And, more to be announced soon!
Participants will have a chance to network by attending a virtual Happy Hour scheduled for the 17th, an all-day networking lobby both days and be provided an attendee list to connect with others at any time.
Additional program schedule and speaker information will be announced soon on the Project Anime website: https://project-anime.org. To register, please visit: https://project-anime.org/2020/10/22/project-anime-global-2020-registration-open/
About SPJA
Founded in 1992, SPJA is a non-profit organization dedicated to raising public awareness of and educating the public about Japanese animation and pop culture, as well as providing a forum to facilitate learning between professionals and fans through its various events and programs. For more information, please visit www.spja.org.
About Project Anime
Established in 2012, Project Anime began as a single two-day event in Los Angeles. Now an international platform hosting events around the world, its mission is to facilitate communication, inspire vision, and develop educational resources involving Japanese pop culture business and events industries. For more information, please visit www.project-anime.org/ 
Media Contacts:
Don Williams
The Frame Shop
don@framshoppr.com
760-707-4589
Carol Knight
The Frame Shop
carol@framshoppr.com
760-4507-7475