2020 ushered in rapid growth and change across a variety of sectors, and the anime and manga industry is no exception. Major news in 2020 included Sony's acquisition of Crunchyroll and the massive success of Demon Slayer. With an increased focus on streaming and digital, anime is poised for continued growth and development.
While no one knows for sure what to expect in the next 12 months, we've assembled a panel of industry analysts and experts to provide their forecasts for the year ahead.
Below you'll find predictions from Anime News Network CEO & Publisher Christopher Macdonald, NPD Books' Executive Director of Business Development Kristen McLean, Journalist & Scholar Roland Kelts, AnimeTrending.com Editor-in-Chief Kwok-Wai Hanson, and Interpret Research Manager John McCallum.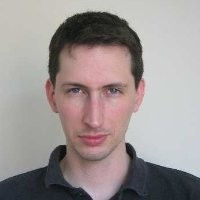 Christopher Macdonald, Anime News Network
The Future of Sony's "Fourth Pillar" of Anime
This is probably one of the biggest questions in the anime industry network. I don't expect any consolidation of the Funimation, Crunchyroll, or Aniplex brands. I expect the three companies to continue to exist independently, but I expect Funimation and Crunchyroll to work very closely behind the scenes. Whether Aniplex will be as involved remains to be seen.
What's Next for Netflix and Crunchyroll Originals
Netflix has been very successful with it's "originals" and will continue to make more pretty much in the same vein as they are now. I also expect more "originals" to be made outside of Japan with a similar look and feel to anime. Crunchyroll on the other hand hasn't been nearly as successful with its originals, but seeing Netflix's success I think will motivate them to want to continue. What remains to be seen is if Funimation and Sony will allow it, and if they do, will Crunchyroll learn from its past failures. Also, will they work closely with Aniplex and their in-house studios?
Live-Action Adaptations to Continue
Live-action adaptations took on a life of their own in Japan years ago, they aren't seen as being secondary to anime in any way. Thanks to Netflix, this is becoming the case overseas as well. I don't expect any big change in 2021, just continued growth of the sector.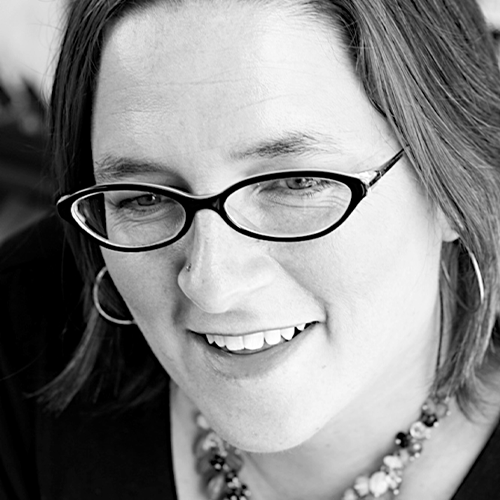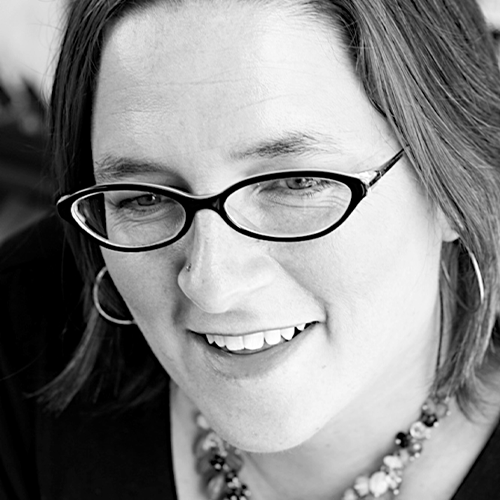 Kristen McLean, NPD Books/NPD BookScan
U.S. Manga Sales Will Continue Their Double-Digit Growth Trend in 2021
Last year Manga was the largest graphic novel category in the traditional U.S. trade channel, growing nearly 43% in 2020, 1.5X faster than total graphic novels, and contributing to 3/4 of adult graphic novel gains for the year. This meteoric growth will continue in 2021, as the pandemic continues to juice SVOD streaming, and new fans continue to discover a wide range of anime series on platforms like Hulu, Netflix, and Crunchyroll, and then buy the corresponding Manga.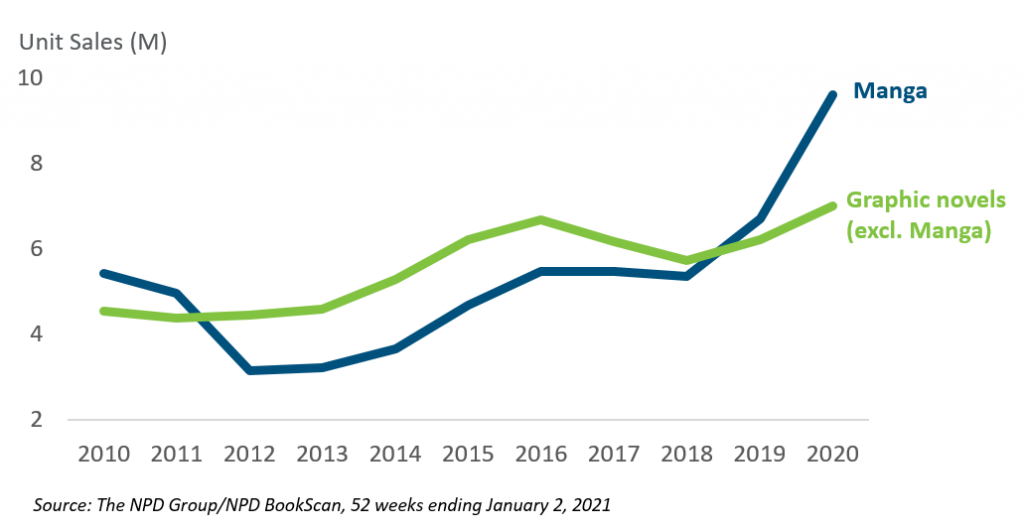 Roland Kelts, Journalist & Scholar
Fan Phenom: VTubers (Virtual Anime YouTubers) Take Off
VTubers, anime avatar performers on YouTube, exploded in 2020. With anime fans stuck at home during the pandemic, the phenomenon took on fiscal heights, dominating Super Chat's top 10 in donation dollars. Anime VTubing is now catching fire globally, and I can't wait to see how it evolves. Leading Japanese VTuber Kizuna Ai's videos are now all subtitled in English, and the first major American VTuber producer, VShojo, launches this year. 2021 will be another string of canceled cons and postponed idol events. Expect more VTubers to flourish.
Streaming Anime Comes of Age
It's a surprise to no one and no longer even a story: anime is now a cornerstone of global streaming media platforms. With Netflix, Amazon, Hulu, YouTube, and HBO Max pressing more skin into the anime game, and Sony the proud owner of Aniplex, Crunchyroll, and Funimation, there's almost no room for consolidation—but there's acres of space for competition. I expect greater rollouts and awareness of two new categories: "anime-inspired" co-productions, with bigger budgets, more CG graphics, and global creators, and straight-ahead "anime", made for pennies right here in Japan.
2D Dynamism
2021 will see the US releases of box office franchises "Demon Slayer" and "Evangelion: 3.0+1.0 Thrice Upon a Time," both of which blend high-octane CG graphics with 2D imagery into action-packed epics. But it will be interesting to see where the 2D anime model lands on quieter footing with an anime feature that is both old-skool and weirdly prophetic: "On-Gaku: Our Sound." My friend Matt Schley, a terrific journalist, turned me on to this film, which will be released in the US this spring by GKids. It's a marvel of quiet daily-life storytelling, with iceberg emotional cues conveyed in simple, hand-drawn eloquence. It's a heartbreaking wondrous anime, the kind that could be made only in Japan. I've also just seen "Poupelle of Chimney Town," the latest epic from Studio 4°C from the picture book by multi-talented comedian Akihiro Nishino. This film will blow you away. Stunning.
Kwok-Wai Hanson, Anime Trending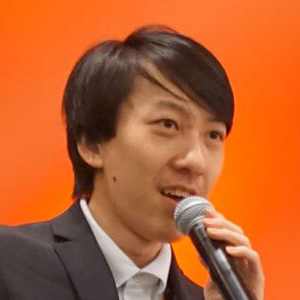 Anime Streaming War Goes Global with a New Possible Player
The streaming war on a region-by-region level will likely end after Crunchyroll is acquired by Funimation Global Group, a joint venture between Sony Pictures Entertainment and Aniplex. With Netflix announcing at least 16 anime titles set for 2021, the fight for more anime and titles will intensify and go global. Disney is most likely the newest player to enter the global streaming war and may acquire anime for its streaming platform Disney+. Disney has already signaled an interest with 10 animated Star Wars films by Japanese anime creators set for 2021. The details behind how involved anime creators are vague at this time. But I expect Disney to be involved, possibly acquiring full TV anime series or adapting their own property into anime series, following the success of Netflix original anime series.
Disney is also no stranger to anime and has an established track record with Studio Ghibli films. Walt Disney Japan has active relationships with various Japanese companies, including Aniplex. Additionally, Walt Disney Japan and Aniplex launched a new mobile game called Twisted Wonderland, which depicts multiple villains and groups from the Disney franchise in a visual novel style. The game is currently available in Japan but bolsters over 1.5 million users. I anticipate it could be a jumping-off point for Disney to dive deeper into the anime ecosystem.
John McCallum, Interpret
Anime Production Will Go on Despite the State of Emergency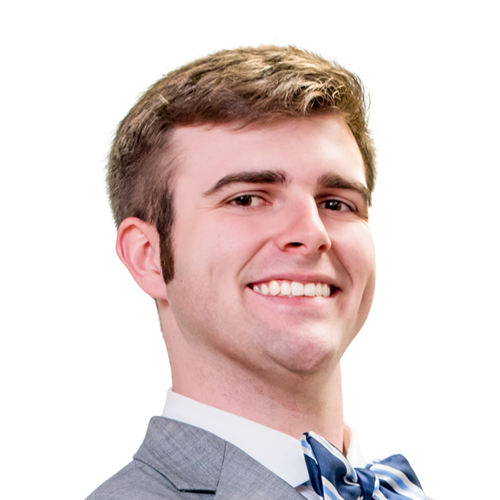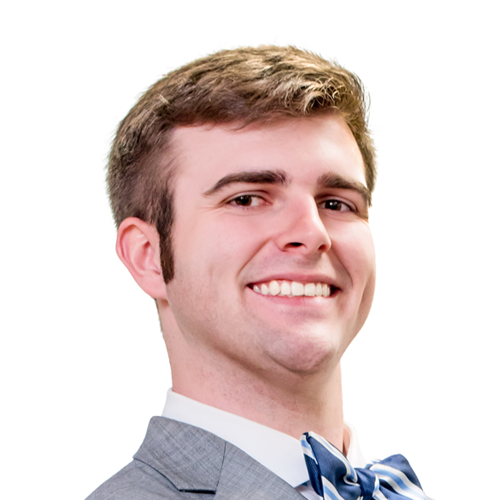 The Summer 2020 anime season saw an almost unprecedented production downturn, with only 25 new anime series premiering. In an industry accustomed to debuting upwards of 50 new series per season (a rate of production that makes anime highly desirable to content-hungry streaming services), the anime industry (like the rest of us) appeared to be unprepared for a global pandemic.
Many anticipate the continued stalling of production following the most recent state of emergency in Japan, but evidence suggests that the often-conservative anime industry has modernized its approach to allow for a more flexible response. If production sustained at pre-pandemic levels for the next season or two, I would be impressed. But even with emergency restrictions in place, I expect these new, modern methods – which allow for a greater share of production to be undertaken remotely – will result in upwards of 30-40 new series debuting per season throughout 2021 while the state of emergency persists.
Anime Proves a Hard Habit to Kick
Interpret has seen as much as a 50% year-over-year increase in anime viewership in 2020. This may be bolstered by broader pandemic viewing trends, but this growth has the potential to transform casual viewers into devotees. I expect anime viewership to continue to grow in 2021, rather than recede to previous levels, due to greater exposure during the pandemic and its aftereffects. However, higher viewership per series may not translate into higher industry revenues due to COVID-related production delays resulting in a reduced volume of new content.
If live-action productions are stalled by COVID restrictions, these anime gains could prove quite sticky. As fewer live-action series queue up for production, anime may continue to fill the void and meet unmet demand. This factor could further boost the production estimate above, simply based on funding and priority.
Anime Fans Will Be Seen as a Market, Not Just a Single Segment
For much of anime fandom's history, anime fans have been imagined as a monolithic, minimally differentiated, niche segment within the larger entertainment market. The dedicated viewer seeking new series might be drawn to the trafficking of bootleg VHS tapes at fan cons, or (more recently) to niche anime-only streaming services. As these narrow forms of consumption held, fans remained somewhat homogenous in their identities and viewing preferences.
With anime now increasingly mainstream (and becoming more so in 2021), the major players, non-endemic partners, and anyone looking to cater to this market will increasingly speak to segments within the anime fandom, rather than "anime fans" at large. This reality will be reinforced by the influx of more casual pandemic-era viewers that Interpret has identified in its segmentation of the anime market.
U.S. Streamers Lean Into the Female Market
With nearly half of anime fans in most markets identifying as female, it is high time for the U.S. to catch up. 2021 will be the year that sees streaming services message more aggressively to the one-third of all U.S. anime fans who identify as female. This underserved segment represents a key opportunity for differentiation in the competitive anime streaming landscape.
Family-Friendly Features Finally Come to Anime Streaming
When logging into Amazon Prime or HBO Max, people are greeted by two user pathways— that of the adult audience member or a family-friendly experience. As adult users, my wife and I can watch the same show on separate profiles at our own pace. But as new parents, we are reassured to know that we can restrict the menu once our little one begins to wield the remote. Anime-only streaming services lag behind in the implementation of these family-friendly features (shout-out to HIDIVE for being ahead of the curve).
Interpret's research indicates that parents occupy key segments in the anime market, and it seems unlikely that user options will remain undifferentiated as these segments grow. This is especially true now that major streaming players like Funimation and Crunchyroll are no longer competing with each other, but with broader streaming services that have these features by default. An increasingly mainstream anime fandom will expect the user experience on these platforms to mirror that of larger competitors in terms of quality and ease of use—not only for the grownups but for all members of the household.
Less Anime-related M&A in 2021
Hard to believe, but it was only a few years ago that we remarked upon how frustratingly fragmented the anime streaming market was! Not so in 2021. As of last year, Sony has joined the two leading US anime streaming services – Funimation (in 2017 valued at $150m) and Crunchyroll (in 2020 valued at $1.2b) – under one roof, in addition to French Wakanim (in 2015) and Australian Madman Anime (in 2018). This is all on top of Sony's own Aniplex. Safe to say, 2021 will see less M&A activity.
Sentai (and its streaming platform, HIDIVE) might seem like a likely target for M&A, but the Houston-based anime company seems to value its "independent status [which] which makes it a rarity in North America". And with recent investments upwards of $30 million from the Cool Japan Fund, it has the means of maintaining this independence for some time even in this highly competitive niche market.
Sony's stable of anime streaming services puts them in a position to not only compete with other niche anime licensers, but with streaming heavyweights like Netflix, Hulu, and Amazon Prime that also compete for anime licensing rights.
Familiar Faces Drive Streaming
Reboot and remake-related announcements will continue in 2021. With returns to Bleach and Shaman King already in the pipeline, safe-bets and a pandemic-driven desire for the familiar will further fuel the fires of nostalgia. This retrospective turn promises immediate payoff as well as renewed engagement with the back catalog — no small thing in the anime space. Newly-minted fans may find themselves tumbling down a rabbit hole hundreds of episodes long, translating to hours of engagement.
In the age of the binge-watcher, a sequel or reboot of the original may prompt fans to seek out a particular streaming service just to see what they've missed, reaffirming the appeal of IPs with seasons to spare.
2020 ushered in rapid growth and change across a variety of sectors, and the anime and manga industry is no exception. Major news in 2020 included Sony's acquisition of Crunchyroll and the massive success of Demon Slayer. With an increased focus on streaming and digital, anime is poised for continued growth and development. While no one knows for sure what to expect in the next 12 months, we've assembled a panel of industry analysts and experts to provide their forecasts