We are pleased to welcome Stephanie Guzzardo to Project Anime: Global 2020! She joins Charlene Ingram (Crunchyroll Hime's Cosplay Cup) and Kirilee Cosplay (#ScripEpicChallenge) for From Stage to Screen – Capturing the Cosplay Contest Experience, where they'll be identifying ways to translate cosplay experiences into a virtual format.
From Stage to Screen – Capturing the Cosplay Contest Experience
As organizers begin to explore the realm of virtual events, they've also been challenged to find a way to virtually preserve the cosplay masquerade contest experience. Charlene Ingram from Crunchyroll Hime's Cosplay Cup, Stephanie Guzzardo, Influencer Marketing Manager at Twitch, and cosplayer and coordinator Kirilee will share the effective formats and management for a virtual masquerade and the logistics needed to make it a success.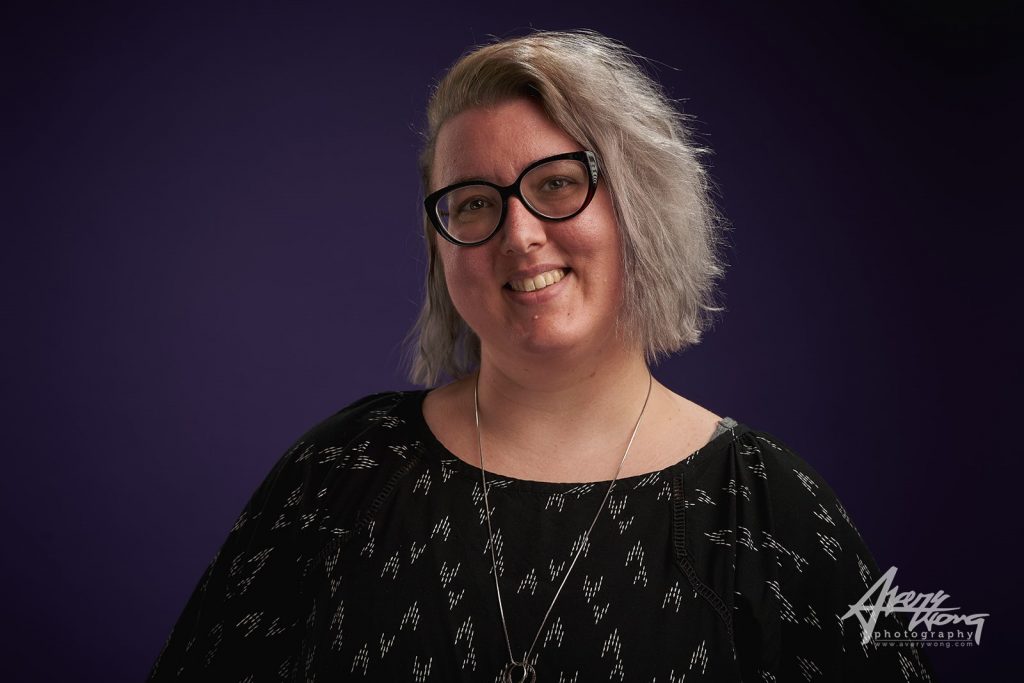 About Stephanie Guzzardo
Stephanie has been a veteran of the gaming industry for over 12 years, having started her career as a freelance journalist in 2008 before jumping headlong into working for game companies as a community manager and customer support specialist starting in 2010. She started at Twitch in 2017 as a Community Programs manager where she first dipped her toes in helping out with the TwitchCon cosplay contest before taking it over as the Executive Producer in 2018. Since then, Stephanie has moved into Influencer Marketing and working with Twitch Partners on paid programs. However, Stephanie maintains her role as Executive Producer and consultant for TwitchCon North America and (pending future in person events) TwitchCon Europe cosplay contests as it is her passion project and loves working with and elevating the Cosplay Community on Twitch.
---
Project Anime: Global 2020 will take place virtually on November 17-18 and can be attended from anywhere in the world. With a theme of "Evolving with the Events Industry," the conference will feature two uniquely-curated programming tracks, one geared towards event organizers and another aimed at industry professionals. As the landscape of the industry changes rapidly in response to current events, events and businesses have been compelled to adapt accordingly. This has given rise to new uncharted ventures and opportunities, including virtual/hybrid events and unique digital engagement. Learn more about speakers & panel information by visiting the Project Anime: Global 2020 page.
We are pleased to welcome Stephanie Guzzardo to Project Anime: Global 2020! She joins Charlene Ingram (Crunchyroll Hime's Cosplay Cup) and Kirilee Cosplay (#ScripEpicChallenge) for From Stage to Screen - Capturing the Cosplay Contest Experience, where they'll be identifying ways to translate cosplay experiences into a virtual format. From Stage to Screen - Capturing the Cosplay Contest Experience As organizers begin to explore the realm of virtual events, they've also been challenged to find a way to virtually preserve the cosplay
We are pleased to welcome Elizabeth Ellis to Project Anime: Global 2020! She joins Adam Sheehan (Director of Events, Crunchyroll) and David Alonzo (Marketing Manager, Idea Factory Internation) for Making the Most of a Virtual Panel. Join our panelists for an insightful conversation about how to structure panels and other content for a virtual event. Making the Most of a Virtual Panel Panels are an integral part of the convention experience that allow creators to connect with fans. But how can you
Cosplay is a bright highlight for many fan conventions, and cosplay events and competitions dazzle hundreds of attendees each year. As events have begun moving into the virtual space, organizers have begun to explore ways to translate cosplay experiences into a virtual format, especially the Cosplay Masquerade, a whimsical competition dedicated to showcasing cosplay performance and craftsmanship. Charlene Ingram (Crunchyroll Hime's Cosplay Cup) and Kirilee Cosplay (#ScrapEpicChallenge) give insight from the different cosplay contests they've executed, successfully capturing the spirit